Ethics And Client Safety
What to Look for When Choosing a Therapist:
Choosing a therapist is like finding any expert; sometimes you are fortunate enough to have personal recommendation, otherwise you find yourself having to trawl through listings, registers and adverts to find someone who may be suitable for you. The following is some of the credentials that you may find useful to consider when looking for a therapist to meet YOUR needs:
Training and Qualifications:
Ensure that a therapist has adequate training, qualifications and supervision. A therapist cannot belong to a trade body unless they have adequate training, so look out for this. Not all Hypnotherapists have a background of Counselling; this may be important to you, so do ask. Also look for evidence of continual professional development.
Experience:
Particularly understanding, experience or specialism in your particular problem area. Look out for training in the latest thinking and techniques as well.
Formal Registration:
It is advisable that the therapist is represented by an established governing body that oversees training and expertise and ensures professional regulation and protection of clients.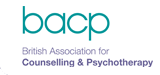 BCAP:
The BACP is the largest and broadest governing body within the counselling sector. (British Association of Counsellors and Psychotherapists) - www.bacp.co.uk - but there are also other key bodies that a counsellor can choose from, such as the UKCP (UK Council for Psychotherapy).
BACP was founded in 1978 and is leading the effort to make counselling and psychotherapy widely recognised as a profession whose purpose and activity is understood by the general public. BACP participates in the development of counselling and psychotherapy at an international level.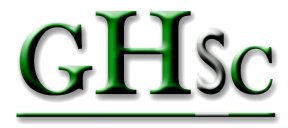 GHR/GHSC:
The General Hypnotherapy Standards Council is the main governing body for Hypnotherapy. It has been established in order to offer a facility through which the diverse field of Hypnotherapy may collectively work to the status of Professional Regulation. The council is comprised of many Professional Hypnotherapy Organisations and Training schools who have to reach the required standards before they can be represented by GHSC. The website for the GHSC is as follows www.GHSC.co.uk. Further information regarding the practice of Hypnotherapy can be found here.
The General Hypnotherapy Register (GHR) is the registering agency for the General Hypnotherapy Standards Council. It was established following Department of Health guidelines. The website can be visited at www.general-hypnotherapy-register.com.
Practitioners who have fulfilled the relevant criteria and training can be found on the Therapists Directory. I can be found under the South East/Horsham section.
There is also a National Register of Hypnotherapists which is a single, unitary, national register of professional hypnotherapists available to members of the public.
www.hypnotherapyregulation.co.uk/regulatoryregister
Confidentiality and General Data Privacy Regulations
All therapists are governed by confidentiality and the GDPR - The General Data Protection Regulation. These should be explained to you at a first session and when a working agreement is established at the start of therapy.
In accordance with the GDPR Act General Data Privacy Regulations from 25th May 2018, I am, as are all businesses, required to use personal information fairly, lawfully, transparently.
Free/Reduced Rate Initial Consultation:
Some therapists will invite you for an initial free consultation or a first consultation at a reduced rate. This allows you to check out whether you feel you could work with this therapist without any obligation or any initial outlay.
Bit it also enables the therapist to be sure that they are the right person to deal with your particular issue and this is critical. If I believe that I am not the right person or do not have enough experience with your particular concern, I will always help you find the right therapist or treatment.
Rapport:
I cannot stress how important this is. If you are going to share your most personal and sensitive details with someone you will need to ensure that you feel comfortable with them. Do you feel you can explain the intimate details of your concerns to them? Do they seem to understand and empathise with you? Initial gut feel is usually a good instinct to work on.
Insurance
Individual therapists or agencies should have adequate Personal Indemnity Insurance and Public Liability Insurance.
Supervision
All practicing therapists should have their own Supervision. This is another suitably qualified and practicing therapist who they can discuss their case studies with. This is totally confidential no names or personal details of clients are discussed. They give advice, act as a sounding board and give support when necessary to ensure that the client is receiving the best programme of treatment possible. As a steer, a therapist will require a Supervisory session for every 8 client sessions (the therapist pays for this).
Referrals:
On very rare occasions a client with specialist needs may require referral to another practitioner or agency with relevant specialism and expertise. This would be discussed with the client beforehand and never done without the consultation and agreement of the client.